Green Book
Release: 2018-11-16
Register Free Account
Green Book
Tony Lip, a bouncer in 1962, is hired to drive pianist Don Shirley on a tour through the Deep South in the days when African Americans, forced to find ...
You May Like Also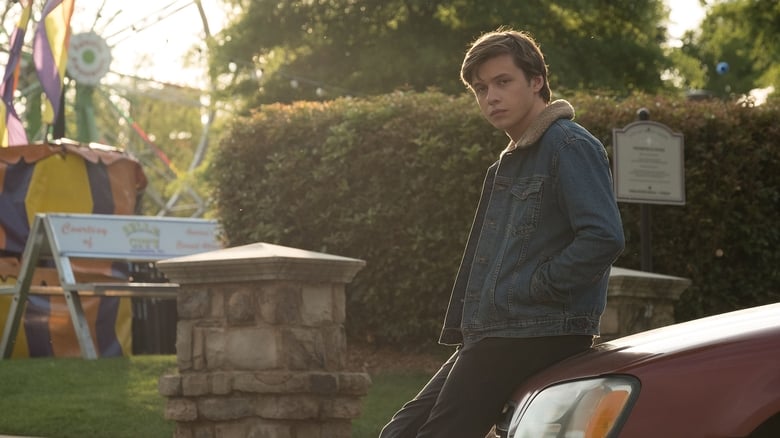 Love, Simon
Love, Simon
Everyone deserves a great love story. But for seventeen-year old Simon Spier it's a little more complicated: he's yet to tell his family or friends he's gay and he doesn't know the identity of the anonymous classmate he's fallen for online.
Tom at the Farm
Tom at the Farm
A young man travels to an isolated farm for his lover's funeral where he's quickly drawn into a twisted, sexually charged game by his lover's aggressive brother.
I Killed My Mother
I Killed My Mother
Hubert, a brash 17-year-old, is confused and torn by a love-hate relationship with his mother that consumes him more and more each day. After distressing ordeals and tragic episodes, Hubert will find his mother on the banks of Saint Lawrence river, where he grew up, and where a murder will be committed: the murder of childhood.
Being 17
Being 17
Set in the beautiful high Pyrenees in south-west France, Damien lives with his mother Marianne, a doctor, while his father, a pilot, is on a tour of duty abroad with the French military. At school, Damien is bullied by Thomas, who lives in the farming community up in the mountains, nut learns to fight back. The boys find themselves living together when Marianne invites Thomas to come and stay with them while his mother is ill in hospital. Damien must learn to live with the boy who terrorised him.
The Birdcage
The Birdcage
A gay cabaret owner and his drag queen companion agree to put up a false straight front so that their son can introduce them to his fiancé's right-wing moralistic parents.
Just a Question of Love
Just a Question of Love
After his gay cousin dies from hepatitis, young Laurent, who lives with his best friend Carole, falls in love with Cedric, a plant scientist. He's afraid to inform his conservative parents that he is gay.
It's Only the End of the World
It's Only the End of the World
Louis, a terminally ill writer, returns home after a long absence to tell his family that he is dying.