Ralph Breaks the Internet
Release: 2018-11-20
Register Free Account
Ralph Breaks the Internet
Six years after the events of "Wreck-It Ralph," Ralph and Vanellope, now friends, discover a wi-fi router in their arcade, leading them into a new adv ...
You May Like Also
BRA★BRA FINAL FANTASY VII BRASS de BRAVO with Siena Wind Orchestra
BRA★BRA FINAL FANTASY VII BRASS de BRAVO with Siena Wind Orchestra
Recording of the live show held at the Tokyo Bunka Kaiken on May 12, 2018 featuring music from Final Fantasy VII.
Wreck-It Ralph
Wreck-It Ralph
Wreck-It Ralph is the 9-foot-tall, 643-pound villain of an arcade video game named Fix-It Felix Jr., in which the game's titular hero fixes buildings that Ralph destroys. Wanting to prove he can be a good guy and not just a villain, Ralph escapes his game and lands in Hero's Duty, a first-person shooter where he helps the game's hero battle against alien invaders. He later enters Sugar Rush, a kart racing game set on tracks made of candies, cookies and other sweets. There, Ralph meets Vanellope von Schweetz who has learned that her game is faced with a dire threat that could affect the entire arcade, and one that Ralph may have inadvertently started.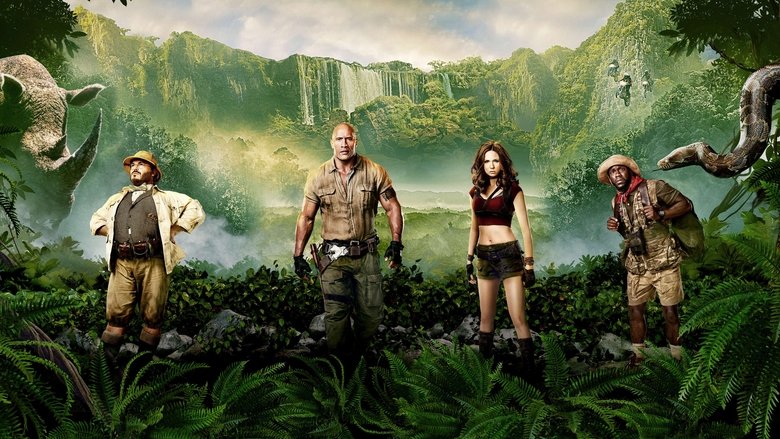 Jumanji: Welcome to the Jungle
Jumanji: Welcome to the Jungle
The tables are turned as four teenagers are sucked into Jumanji's world - pitted against rhinos, black mambas and an endless variety of jungle traps and puzzles. To survive, they'll play as characters from the game.
Twelve Monkeys
Twelve Monkeys
In the year 2035, convict James Cole reluctantly volunteers to be sent back in time to discover the origin of a deadly virus that wiped out nearly all of the earth's population and forced the survivors into underground communities. But when Cole is mistakenly sent to 1990 instead of 1996, he's arrested and locked up in a mental hospital. There he meets psychiatrist Dr. Kathryn Railly, and patient Jeffrey Goines, the son of a famous virus expert, who may hold the key to the mysterious rogue group, the Army of the 12 Monkeys, thought to be responsible for unleashing the killer disease.
Mission: Impossible II
Mission: Impossible II
With computer genius Luther Stickell at his side and a beautiful thief on his mind, agent Ethan Hunt races across Australia and Spain to stop a former IMF agent from unleashing a genetically engineered biological weapon called Chimera. This mission, should Hunt choose to accept it, plunges him into the center of an international crisis of terrifying magnitude.
Sex Tape
Sex Tape
When Jay and Annie first got together, their romantic connection was intense – but ten years and two kids later, the flame of their love needs a spark. To kick things up a notch, they decide – why not? – to make a video of themselves trying out every position in The Joy of Sex in one marathon three-hour session. It seems like a great idea – until they discover that their most private video is no longer private. With their reputations on the line, they know they're just one click away from being laid bare to the world... but as their race to reclaim their video leads to a night they'll never forget, they'll find that their video will expose even more than they bargained for.
Searching
Searching
After David Kim's 16-year-old daughter goes missing, a local investigation is opened and a detective is assigned to the case. But 37 hours later and without a single lead, David decides to search the one place no one has looked yet, where all secrets are kept today: his daughter's laptop.