Ralph Breaks the Internet
Release: 2018-11-20
Register Free Account
Ralph Breaks the Internet
Video game bad guy Ralph and fellow misfit Vanellope von Schweetz must risk it all by traveling to the World Wide Web in search of a replacement part ...
You May Like Also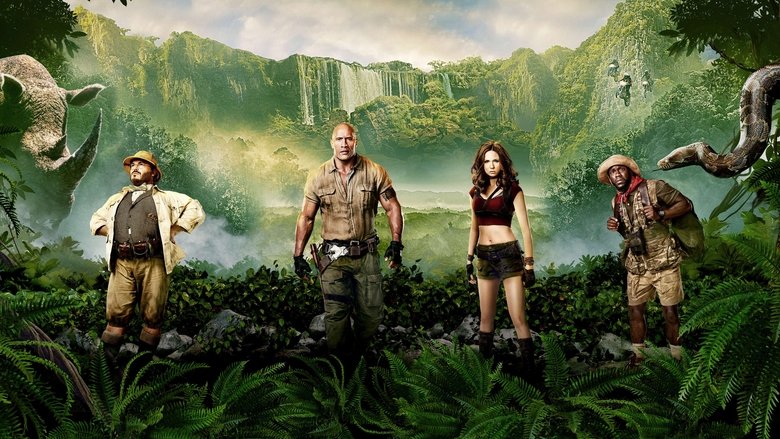 Jumanji: Welcome to the Jungle
Jumanji: Welcome to the Jungle
The tables are turned as four teenagers are sucked into Jumanji's world - pitted against rhinos, black mambas and an endless variety of jungle traps and puzzles. To survive, they'll play as characters from the game.
Wreck-It Ralph
Wreck-It Ralph
Wreck-It Ralph is the 9-foot-tall, 643-pound villain of an arcade video game named Fix-It Felix Jr., in which the game's titular hero fixes buildings that Ralph destroys. Wanting to prove he can be a good guy and not just a villain, Ralph escapes his game and lands in Hero's Duty, a first-person shooter where he helps the game's hero battle against alien invaders. He later enters Sugar Rush, a kart racing game set on tracks made of candies, cookies and other sweets. There, Ralph meets Vanellope von Schweetz who has learned that her game is faced with a dire threat that could affect the entire arcade, and one that Ralph may have inadvertently started.
Stay Alive
Stay Alive
After the mysterious, brutal death of an old friend, a group of teenagers find themselves in possession of "Stay Alive," an ultra-realistic 3-D videogame based on the spine-chilling true story of a 17th century noblewoman, known as "The Blood Countess." The gamers don't know anything about the game other than they're not supposed to have it... and they're dying to play it. Not able to resist temptation, the kids begin to play the grisly game but soon make a chilling connection -- they are each being murdered one-by-one in the same way as the characters they played in the game. As the line between the game world and the real world disappears, the teens must find a way to defeat the vicious and merciless Blood Countess, all the while trying to... stay alive.
Mission: Impossible II
Mission: Impossible II
With computer genius Luther Stickell at his side and a beautiful thief on his mind, agent Ethan Hunt races across Australia and Spain to stop a former IMF agent from unleashing a genetically engineered biological weapon called Chimera. This mission, should Hunt choose to accept it, plunges him into the center of an international crisis of terrifying magnitude.
Untraceable
Untraceable
Special Agent Jennifer Marsh (Diane Lane) works in an elite division of the FBI dedicated to fighting cybercrime. She thinks she has seen it all, until a particularly sadistic criminal arises on the Internet. This tech-savvy killer posts live feeds of his crimes on his website; the more hits the site gets, the faster the victim dies. Marsh and her team must find the elusive killer before time runs out.
Sex Tape
Sex Tape
When Jay and Annie first got together, their romantic connection was intense – but ten years and two kids later, the flame of their love needs a spark. To kick things up a notch, they decide – why not? – to make a video of themselves trying out every position in The Joy of Sex in one marathon three-hour session. It seems like a great idea – until they discover that their most private video is no longer private. With their reputations on the line, they know they're just one click away from being laid bare to the world... but as their race to reclaim their video leads to a night they'll never forget, they'll find that their video will expose even more than they bargained for.
Trust
Trust
A suburban family is torn apart when fourteen-year-old Annie meets her first boyfriend online. After months of communicating via online chat and phone, Annie discovers her friend is not who he originally claimed to be. Shocked into disbelief, her parents are shattered by their daughter's actions and struggle to support her as she comes to terms with what has happened to her once innocent life.