Doom Patrol
First Air Date: 2019-02-15
Register Free Account
Doom Patrol
The Doom Patrol's members each suffered horrible accidents that gave them superhuman abilities — but also left them scarred and disfigured. Trauma ...
You May Like Also
Arrow
Arrow
Spoiled billionaire playboy Oliver Queen is missing and presumed dead when his yacht is lost at sea. He returns five years later a changed man, determined to clean up the city as a hooded vigilante armed with a bow.
Young Justice
Young Justice
Teenage superheroes strive to prove themselves as members of the Justice League.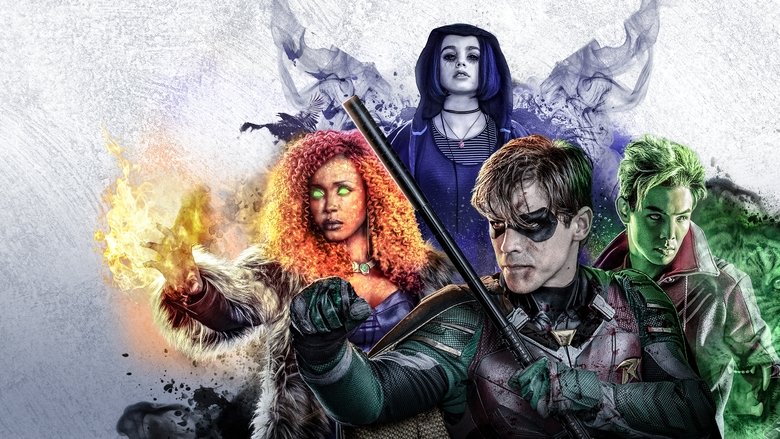 Titans
Titans
A team of young superheroes led by Nightwing (formerly Batman's first Robin) form to combat evil and other perils.
DC's Legends of Tomorrow
DC's Legends of Tomorrow
When heroes alone are not enough ... the world needs legends. Having seen the future, one he will desperately try to prevent from happening, time-traveling rogue Rip Hunter is tasked with assembling a disparate group of both heroes and villains to confront an unstoppable threat — one in which not only is the planet at stake, but all of time itself. Can this ragtag team defeat an immortal threat unlike anything they have ever known?
Teen Titans Go!
Teen Titans Go!
Robin, Starfire, Raven, Beast Boy and Cyborg return in all-new, comedic adventures. They may be super heroes who save the world every day ... but somebody still has to do the laundry!
Legion of Super Heroes
Legion of Super Heroes
Legion of Super Heroes is an American animated television series produced by Warner Bros. Animation that debuted on September 23, 2006, and is based on characters owned by DC Comics. The series centers on a young Superman's adventures in the 31st century, fighting alongside a group of futuristic superheroes known as the Legion of Super-Heroes. The show was produced by its main designer James Tucker, a co-producer of the Justice League Unlimited series, for the Kids' WB line on The CW network. The series drew on the rich history of the Legion of Super-Heroes, taking inspiration from stories set during all time periods of the team's nearly 50-year history in comics. Continuity is internally consistent but is not shared with any previous incarnation of the Legion, either animated or in print. The series was cancelled after its second season.
Batman
Batman
Batman is a 1960s American live action television series, based on the DC comic book character of the same name. It stars Adam West as Batman and Burt Ward as Robin — two crime-fighting heroes who defend Gotham City. It aired on ABC for three seasons from January 12, 1966 to March 14, 1968. The show was aired twice weekly for its first two seasons, resulting in the production of a total of 120 episodes.
Teen Titans
Teen Titans
Teen Titans is an American animated television series based on the DC Comics characters of the same name, primarily the run of stories by Marv Wolfman and George Pérez in the early-1980s The New Teen Titans comic book series. The show was created by Glen Murakami, developed by David Slack, and produced by Warner Bros. Animation. It premiered on Cartoon Network on July 19, 2003 with the episode "Divide and Conquer" and the final episode "Things Change" aired on January 16, 2006, with the film Teen Titans: Trouble in Tokyo serving as the series finale. A comic book series, Teen Titans Go!, was based on the TV series. On June 8, 2012, it was announced that the series would be revived as Teen Titans Go! in April 23, 2013 and air on the DC Nation block. It now airs on the Boomerang channel.