Fairy Tail
First Air Date: 2009-10-12
Register Free Account
Fairy Tail
Lucy is a 17-year-old girl, who wants to be a full-fledged mage. One day when visiting Harujion Town, she meets Natsu, a young man who gets sick easil ...
You May Like Also
To Love-Ru
To Love-Ru
To Love-Ru is a Japanese manga series written by Saki Hasemi, and illustrated by Kentaro Yabuki, creator of Black Cat. The manga was serialized in Shueisha's manga magazine Weekly Shōnen Jump between April 24, 2006 and August 31, 2009; 18 tankōbon volumes have been published in Japan. A drama CD was released in February 2008 with an original story. A 26-episode anime series adaptation by Xebec aired in Japan between April and September 2008. Six original video animation episodes were produced by Xebec between April 2009 and April 2010. A 12-episode second season by Xebec titled Motto To-Love Ru aired between October and December 2010. A video game was released on the Nintendo DS in August 2008, and another game for the PlayStation Portable was released in October 2008. A continuation of the manga called To Love-Ru Darkness began serialization in Shueisha's Jump Square magazine on October 4, 2010. An anime TV series adaptation for To-Love Ru Darkness produced by Xebec began airing in October 2012. The title, とらぶる, is the English gairaigo "trouble" and "rabu" is the English loan word "love". The title is a pun on the words "love trouble", which describes the harem aspect of the series.
Food Wars!: Shokugeki no Soma
Food Wars!: Shokugeki no Soma
Yukihira Souma's dream is to become a full-time chef in his father's restaurant and surpass his father's culinary skill. But just as Yukihira graduates from middle schools his father, Yukihira Jouichirou, closes down the restaurant to cook in Europe. Although downtrodden, Souma's fighting spirit is rekindled by a challenge from Jouichirou which is to survive in an elite culinary school where only 10% of the students graduate. Can Souma survive?
Death Note
Death Note
Light Yagami is an ace student with great prospects—and he's bored out of his mind. But all that changes when he finds the Death Note, a notebook dropped by a rogue Shinigami death god. Any human whose name is written in the notebook dies, and Light has vowed to use the power of the Death Note to rid the world of evil. But will Light succeed in his noble goal, or will the Death Note turn him into the very thing he fights against?
A Certain Magical Index
A Certain Magical Index
Kamijo is a student in Academy City, where people use science to develop supernatural abilities. The guy's got a lot of heart – luckily for a young nun named Index. She's on the run from a sorcery society that covets the astonishing 103,000 volumes of magical knowledge stored in her memory. When Index stumbles into Kamijo's life, she find a faithful friend and protector, and while Kamijo's easily the weakest kid in Academy City, he's got something else going for him: the Imagine Breaker, an unexplainable power stored in his right hand that negates the powers of others. With scientists and sorcerers attacking from all sides, the Imagine Breaker will definitely come in handy – but it's Kamijo's loyalty to Index that will be his greatest weapon in the fight to keep her safe.
Bleach
Bleach
For as long as he can remember, Ichigo Kurosaki has been able to see ghosts. But when he meets Rukia, a Soul Reaper who battles evil spirits known as Hollows, he finds his life is changed forever. Now, with a newfound wealth of spiritual energy, Ichigo discovers his true calling: to protect the living and the dead from evil.
Great Teacher Onizuka
Great Teacher Onizuka
Onizuka is an ex-biker and gang leader who has one goal, to become the greatest teacher. He learns of the power and respect possible as an intern teacher, using his strength and connections to get his students to respect him. Now, graduated, he gets a job at a prestigious private school to handle their 'problem class' that made the past few teachers quit. He must handle a different sort of trouble when the trouble makers include some of the smartest kids in Japan who prefer a more cerebral approach to torturing their teacher. Onizuka must slowly win his students over and deal with their mistrust of teachers while handling the distrust of his fellow teachers.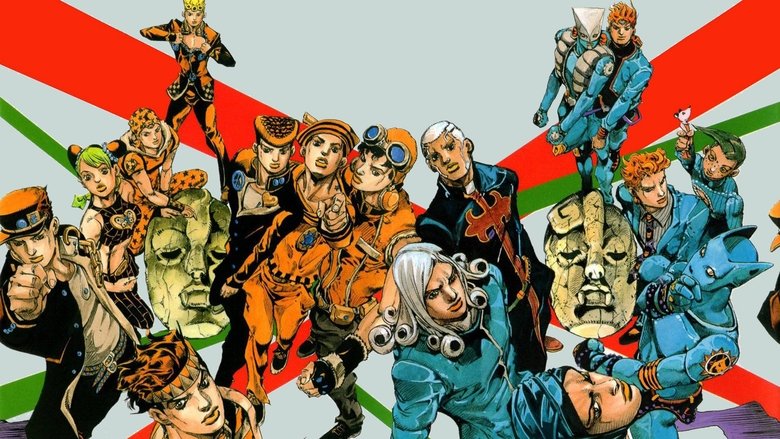 JoJo's Bizarre Adventure
JoJo's Bizarre Adventure
Beginning its tale in 19th century England, young aristocrat Jonathan Joestar finds himself locked in bitter rivalry with Dio Brando, a low-born boy who Jonathan's father took under his wing after the death of Dio's father. Discontent with his station in life, Dio's fathomless drive to reign over all eventually leads him to seek the supernatural powers of an ancient Aztec stone mask in the Joestars' possession – an artifact that will forever change the destiny of Dio and Jonathan for generations to come. Fifty years later, in 1938 New York City, Jonathan's grandson Joseph Joestar must take up his grandfather's mission and master the abilities necessary to destroy the stone mask and its immensely powerful creators, the Pillar men, who threaten humanity's very existence.
Soul Eater
Soul Eater
Set at the "Death Weapon Meister Academy", the series revolves around three teams, each consisting of a weapon meister and weapon that can transform into a humanoid. Trying to make the latter a "death scythe" and thus fit for use by the academy's headmaster Shinigami, the personification of death, they must collect the souls of 99 evil humans and one witch, in that order; otherwise, they will have to start all over again.