NCIS
First Air Date: 2003-09-23
Register Free Account
NCIS
From murder and espionage to terrorism and stolen submarines, a team of special agents investigates any crime that has a shred of evidence connected t ...
You May Like Also
NCIS: Los Angeles
NCIS: Los Angeles
The exploits of the Los Angeles–based Office of Special Projects (OSP), an elite division of the Naval Criminal Investigative Service that specializes in undercover assignments.
NCIS: New Orleans
NCIS: New Orleans
A drama about the local field office that investigates criminal cases affecting military personnel in The Big Easy, a city known for its music, entertainment and decadence.
Bones
Bones
Dr. Temperance Brennan and her colleagues at the Jeffersonian's Medico-Legal Lab assist Special Agent Seeley Booth with murder investigations when the remains are so badly decomposed, burned or destroyed that the standard identification methods are useless.
CSI: Crime Scene Investigation
CSI: Crime Scene Investigation
The series follows Las Vegas criminalists working for the Las Vegas Police Department as they use physical evidence to solve grisly murders in this unusually graphic drama, which has inspired a host of other cop-show "procedurals". The series mixes deduction, gritty subject matter and character-driven drama. The network later added spin-offs CSI: Miami and CSI: NY, which have both been cancelled after ten and nine seasons respectively.
CSI: NY
CSI: NY
CSI: NY is an American police procedural television series that ran on CBS from September 22, 2004 to February 22, 2013 for a total of nine seasons and 197 original episodes. The show follows the investigations of a team of NYPD forensic scientists and police officers identified as "Crime Scene Investigators".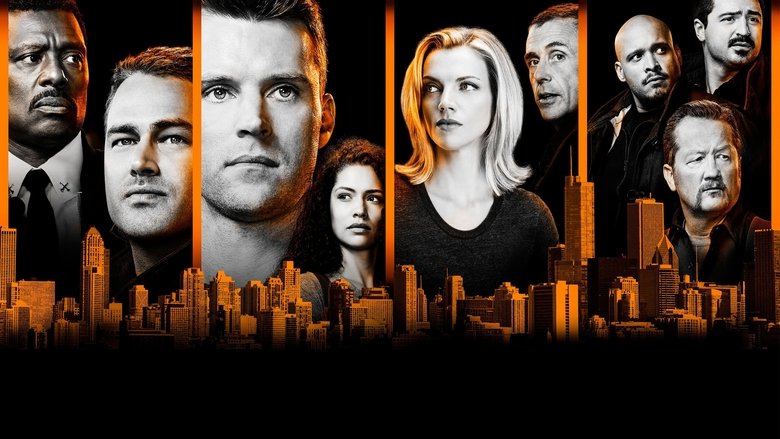 Chicago Fire
Chicago Fire
An edge-of-your-seat view into the lives of everyday heroes committed to one of America's noblest professions. For the firefighters, rescue squad and paramedics of Chicago Firehouse 51, no occupation is more stressful or dangerous, yet so rewarding and exhilarating. These courageous men and women are among the elite who forge headfirst into danger when everyone else is running the other way and whose actions make the difference between life and death.
Polizeiruf 110
Polizeiruf 110
Polizeiruf 110 is a long-running German language detective television series. The first episode was broadcast 27 June 1971 in the German Democratic Republic, and after the dissolution of Fernsehen der DDR the series was picked up by ARD. It was originally created as a counterpart to the West German series Tatort, and quickly became a public favorite. In contrast with other television crime series, in which killings are practically the primary focus, while Tatort handled homicide cases, the cases handled in the GDR TV's Polizeiruf were more often the more frequent, and less serious, crimes such as domestic violence, extortion, fraud, theft and juvenile delinquency, as well as alcoholism, child abuse and rape. Contrary to Tatort, which concentrated on the primary characters and their private lives, police procedure was the center of attention of Polizeiruf, especially in the earlier episodes. The scriptwriters attached particular importance to representation of the criminal and his state of mind, as well as the context of the crime. Many episodes aimed to teach and enlighten the audience about what does and what doesn't constitute appropriate behaviour and appropriate thought, rather than just to entertain. Polizeiruf was one of the few broadcasts by GDR media in which the real problems and difficulties of the supposedly more advanced socialist society could be displayed and discussed to some extent, albeit in a fictionalized and pedagogicalized environment.
Scene of the Crime
Scene of the Crime
Tatort is a long-running German/Austrian/Swiss, crime television series set in various parts of these countries. The show is broadcast on the channels of ARD in Germany, ORF 2 in Austria and SF1 in Switzerland. The first episode was broadcast on November 29, 1970. The opening sequence for the series has remained the same throughout the decades, which remains highly unusual for any such long-running TV series up to date. Each of the regional TV channels which together form ARD, plus ORF and SF, produces its own episodes, starring its own police inspector, some of which, like the discontinued Schimanski, have become cultural icons. The show appears on DasErste and ORF 2 on Sundays at 8:15 p.m. and currently about 30 episodes are made per year. As of March 2013, 865 episodes in total have been produced. Tatort is currently being broadcast in the United States on the MHz Worldview channel under the name Scene of the Crime.