The Gifted
First Air Date: 2017-10-02
Register Free Account
The Gifted
A suburban couple's ordinary lives are rocked by the sudden discovery that their children possess mutant powers. Forced to go on the run from a hostil ...
You May Like Also
Legion
Legion
David Haller, AKA Legion, is a troubled young man who may be more than human. Diagnosed as schizophrenic, David has been in and out of psychiatric hospitals for years. But after a strange encounter with a fellow patient, he's confronted with the possibility that the voices he hears and the visions he sees might be real.
Batman
Batman
Batman is a 1960s American live action television series, based on the DC comic book character of the same name. It stars Adam West as Batman and Burt Ward as Robin — two crime-fighting heroes who defend Gotham City. It aired on ABC for three seasons from January 12, 1966 to March 14, 1968. The show was aired twice weekly for its first two seasons, resulting in the production of a total of 120 episodes.
Batman: The Animated Series
Batman: The Animated Series
Batman: The Animated Series is an American animated television series based on the DC Comics superhero Batman. The series was widely praised for its thematic complexity, dark tone, artistic quality, and faithfulness to its title character's crime-fighting origins.
Smallville
Smallville
The origins of the world's greatest hero–from Krypton refugee Kal-el's arrival on Earth through his tumultuous teen years to Clark Kent's final steps toward embracing his destiny as the Man of Steel.
The Flash
The Flash
After a particle accelerator causes a freak storm, CSI Investigator Barry Allen is struck by lightning and falls into a coma. Months later he awakens with the power of super speed, granting him the ability to move through Central City like an unseen guardian angel. Though initially excited by his newfound powers, Barry is shocked to discover he is not the only "meta-human" who was created in the wake of the accelerator explosion -- and not everyone is using their new powers for good. Barry partners with S.T.A.R. Labs and dedicates his life to protect the innocent. For now, only a few close friends and associates know that Barry is literally the fastest man alive, but it won't be long before the world learns what Barry Allen has become...The Flash.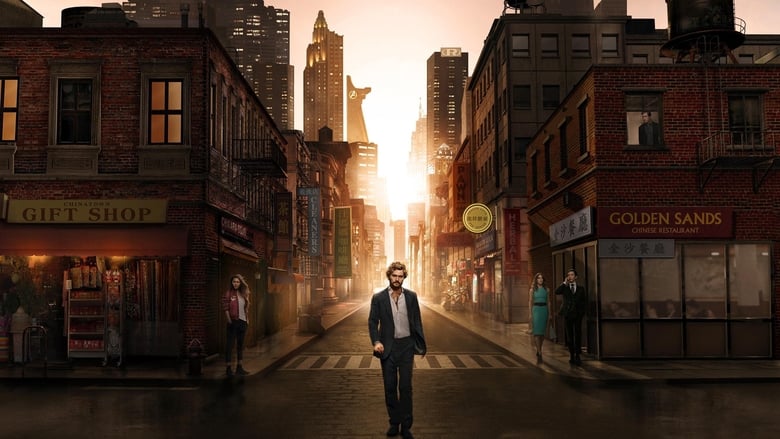 Marvel's Iron Fist
Marvel's Iron Fist
Danny Rand resurfaces 15 years after being presumed dead. Now, with the power of the Iron Fist, he seeks to reclaim his past and fulfill his destiny.
The Flash
The Flash
When a bolt of lightening crashes through a police crime lab, a mix of electrically charged substances bathes chemist Barry Allen, transforming him into the fastest man alive--The Flash.