Shazam!
Shazam!
A boy is given the ability to become an adult superhero in times of need with a single magic word.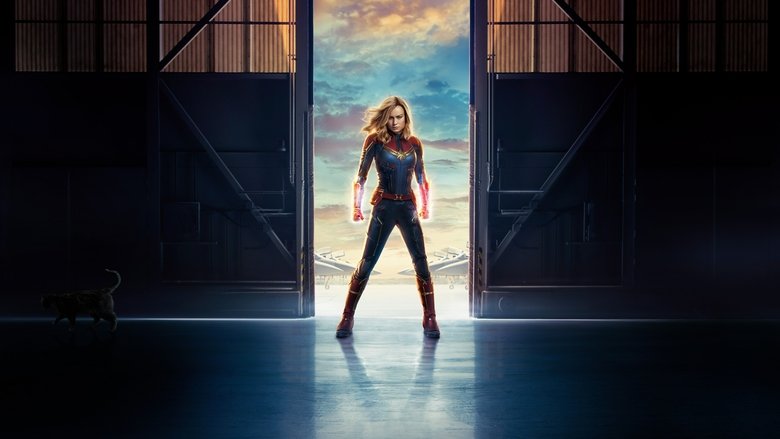 Captain Marvel
Captain Marvel
The story follows Carol Danvers as she becomes one of the universe's most powerful heroes when Earth is caught in the middle of a galactic war between two alien races. Set in the 1990s, Captain Marvel is an all-new adventure from a previously unseen period in the history of the Marvel Cinematic Universe.
How to Train Your Dragon: The Hidden World
How to Train Your Dragon: The Hidden World
As Hiccup fulfills his dream of creating a peaceful dragon utopia, Toothless' discovery of an untamed, elusive mate draws the Night Fury away. When danger mounts at home and Hiccup's reign as village chief is tested, both dragon and rider must make impossible decisions to save their kind.
Hellboy
Hellboy
Hellboy comes to England, where he must defeat Nimue, Merlin's consort and the Blood Queen. But their battle will bring about the end of the world, a fate he desperately tries to turn away.
Escape Room
Escape Room
Six strangers find themselves in circumstances beyond their control, and must use their wits to survive.
Missing Link
Missing Link
The charismatic Sir Lionel Frost considers himself to be the world's foremost investigator of myths and monsters. Trouble is, none of his small-minded, high-society peers seems to recognize this. Hoping to finally gain acceptance from these fellow adventurers, Sir Lionel travels to the Pacific Northwest to prove the existence of a legendary creature known as the missing link.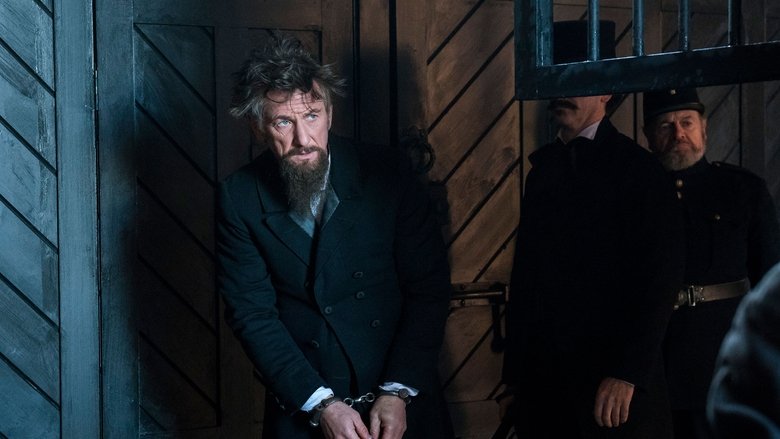 The Professor and the Madman
The Professor and the Madman
Professor James Murray begins work compiling words for the first edition of the Oxford English Dictionary in the mid 19th century and receives over 10,000 entries from a patient at Broadmoor Criminal Lunatic Asylum , Dr William Minor.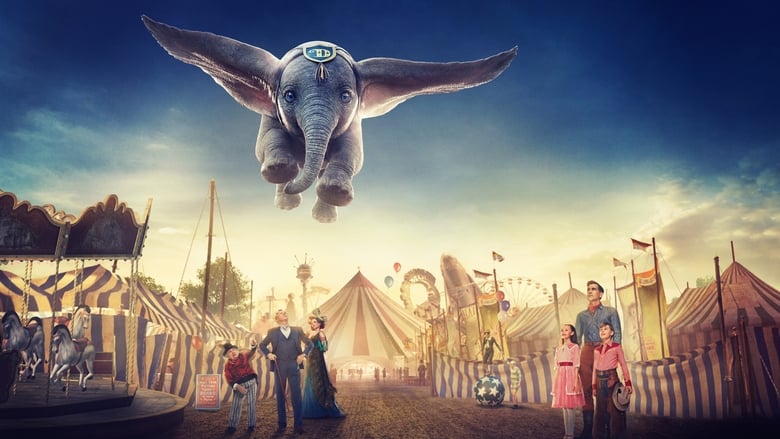 Dumbo
Dumbo
A young elephant, whose oversized ears enable him to fly, helps save a struggling circus, but when the circus plans a new venture, Dumbo and his friends discover dark secrets beneath its shiny veneer.
Us
Us
Husband and wife Gabe and Adelaide Wilson take their kids to their beach house expecting to unplug and unwind with friends. But as night descends, their serenity turns to tension and chaos when some shocking visitors arrive uninvited.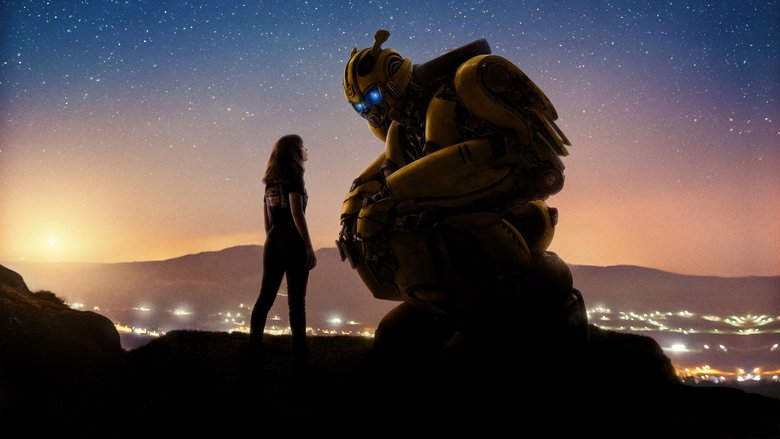 Bumblebee
Bumblebee
On the run in the year 1987, Bumblebee finds refuge in a junkyard in a small Californian beach town. Charlie, on the cusp of turning 18 and trying to find her place in the world, discovers Bumblebee, battle-scarred and broken. When Charlie revives him, she quickly learns this is no ordinary yellow VW bug.
The Mule
The Mule
Earl Stone, a man in his 80s who is broke, alone, and facing foreclosure of his business when he is offered a job that simply requires him to drive. Easy enough, but, unbeknownst to Earl, he's just signed on as a drug courier for a Mexican cartel. He does so well that his cargo increases exponentially, and Earl hit the radar of hard-charging DEA agent Colin Bates.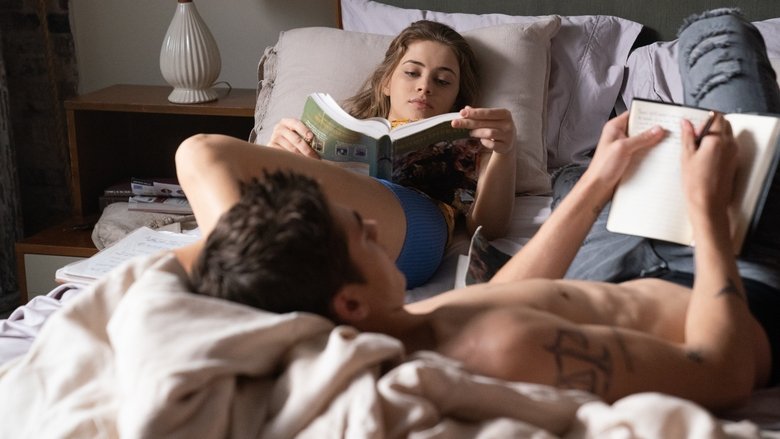 After
After
A young woman falls for a guy with a dark secret and the two embark on a rocky relationship.
The Highwaymen
The Highwaymen
In 1934, Frank Hamer and Manny Gault, two former Texas Rangers, are commissioned to put an end to the wave of vicious crimes perpetrated by Bonnie Parker and Clyde Barrow, a notorious duo of infamous robbers and cold-blooded killers who nevertheless are worshiped by the public.
The Curse of La Llorona
The Curse of La Llorona
A social worker dealing with the disappearance of two children fears for her own family after beginning the investigation.
The Kid Who Would Be King
The Kid Who Would Be King
Old-school magic meets the modern world when young Alex stumbles upon the mythical sword Excalibur. He soon unites his friends and enemies, and they become knights who join forces with the legendary wizard Merlin. Together, they must save mankind from the wicked enchantress Morgana and her army of supernatural warriors.
Popular TV Shows
Game of Thrones
Game of Thrones
Seven noble families fight for control of the mythical land of Westeros. Friction between the houses leads to full-scale war. All while a very ancient evil awakens in the farthest north. Amidst the war, a neglected military order of misfits, the Night's Watch, is all that stands between the realms of men and icy horrors beyond.
One-Punch Man
One-Punch Man
Saitama is a hero who only became a hero for fun. After three years of "special" training, though, he's become so strong that he's practically invincible. In fact, he's too strong—even his mightiest opponents are taken out with a single punch, and it turns out that being devastatingly powerful is actually kind of a bore. With his passion for being a hero lost along with his hair, yet still faced with new enemies every day, how much longer can he keep it going?
The Flash
The Flash
After a particle accelerator causes a freak storm, CSI Investigator Barry Allen is struck by lightning and falls into a coma. Months later he awakens with the power of super speed, granting him the ability to move through Central City like an unseen guardian angel. Though initially excited by his newfound powers, Barry is shocked to discover he is not the only "meta-human" who was created in the wake of the accelerator explosion -- and not everyone is using their new powers for good. Barry partners with S.T.A.R. Labs and dedicates his life to protect the innocent. For now, only a few close friends and associates know that Barry is literally the fastest man alive, but it won't be long before the world learns what Barry Allen has become...The Flash.
Arrow
Arrow
Spoiled billionaire playboy Oliver Queen is missing and presumed dead when his yacht is lost at sea. He returns five years later a changed man, determined to clean up the city as a hooded vigilante armed with a bow.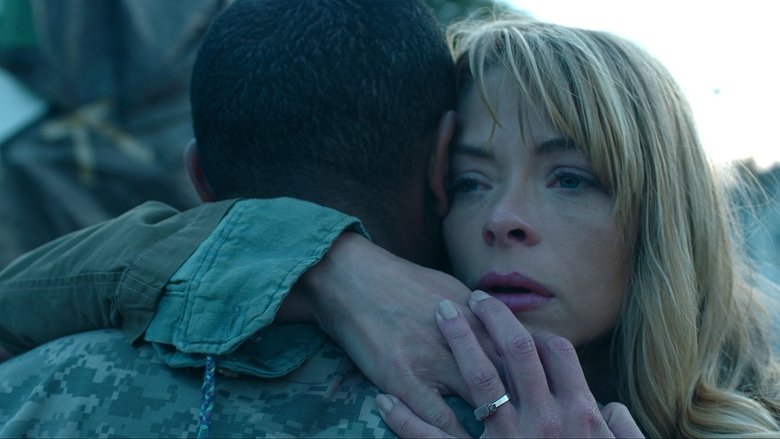 Black Summer
Black Summer
In the dark, early days of a zombie apocalypse, complete strangers band together to find the strength they need to survive and get back to loved ones.
Fairy Tail
Fairy Tail
Lucy is a 17-year-old girl, who wants to be a full-fledged mage. One day when visiting Harujion Town, she meets Natsu, a young man who gets sick easily by any type of transportation. But Natsu isn't just any ordinary kid, he's a member of one of the world's most infamous mage guilds: Fairy Tail.
Naruto Shippūden
Naruto Shippūden
Naruto Shippuuden is the continuation of the original animated TV series Naruto.The story revolves around an older and slightly more matured Uzumaki Naruto and his quest to save his friend Uchiha Sasuke from the grips of the snake-like Shinobi, Orochimaru. After 2 and a half years Naruto finally returns to his village of Konoha, and sets about putting his ambitions to work, though it will not be easy, as He has amassed a few (more dangerous) enemies, in the likes of the shinobi organization; Akatsuki.
Dragon Ball
Dragon Ball
Long ago in the mountains, a fighting master known as Gohan discovered a strange boy whom he named Goku. Gohan raised him and trained Goku in martial arts until he died. The young and very strong boy was on his own, but easily managed. Then one day, Goku met a teenage girl named Bulma, whose search for the dragon balls brought her to Goku's home. Together, they set off to find all seven dragon balls in an adventure that would change Goku's life forever. See how Goku met his life long friends Bulma, Yamcha, Krillin, Master Roshi and more. And see his adventures as a boy, all leading up to Dragonball Z and later Dragonball GT.
Grey's Anatomy
Grey's Anatomy
Follows the personal and professional lives of a group of doctors at Seattle's Grey Sloan Memorial Hospital.
Hanna
Hanna
This thriller and coming-of-age drama follows the journey of an extraordinary young girl as she evades the relentless pursuit of an off-book CIA agent and tries to unearth the truth behind who she is. Based on the 2011 Joe Wright film.
Riverdale
Riverdale
Set in the present, the series offers a bold, subversive take on Archie, Betty, Veronica and their friends, exploring the surreality of small-town life, the darkness and weirdness bubbling beneath Riverdale's wholesome facade.
The Blacklist
The Blacklist
Raymond "Red" Reddington, one of the FBI's most wanted fugitives, surrenders in person at FBI Headquarters in Washington, D.C. He claims that he and the FBI have the same interests: bringing down dangerous criminals and terrorists. In the last two decades, he's made a list of criminals and terrorists that matter the most but the FBI cannot find because it does not know they exist. Reddington calls this "The Blacklist". Reddington will co-operate, but insists that he will speak only to Elizabeth Keen, a rookie FBI profiler.
The Simpsons
The Simpsons
Set in Springfield, the average American town, the show focuses on the antics and everyday adventures of the Simpson family; Homer, Marge, Bart, Lisa and Maggie, as well as a virtual cast of thousands. Since the beginning, the series has been a pop culture icon, attracting hundreds of celebrities to guest star. The show has also made name for itself in its fearless satirical take on politics, media and American life in general.
Family Guy
Family Guy
Sick, twisted, politically incorrect and Freakin' Sweet animated series featuring the adventures of the dysfunctional Griffin family. Bumbling Peter and long-suffering Lois have three kids. Stewie (a brilliant but sadistic baby bent on killing his mother and taking over the world), Meg (the oldest, and is the most unpopular girl in town) and Chris (the middle kid, he's not very bright but has a passion for movies). The final member of the family is Brian - a talking dog and much more than a pet, he keeps Stewie in check whilst sipping Martinis and sorting through his own life issues.
Supernatural
Supernatural
When they were boys, Sam and Dean Winchester lost their mother to a mysterious and demonic supernatural force. Subsequently, their father raised them to be soldiers. He taught them about the paranormal evil that lives in the dark corners and on the back roads of America ... and he taught them how to kill it. Now, the Winchester brothers crisscross the country in their '67 Chevy Impala, battling every kind of supernatural threat they encounter along the way.