Aquaman
Aquaman
Arthur Curry learns that he is the heir to the underwater kingdom of Atlantis, and must step forward to lead his people and be a hero to the world.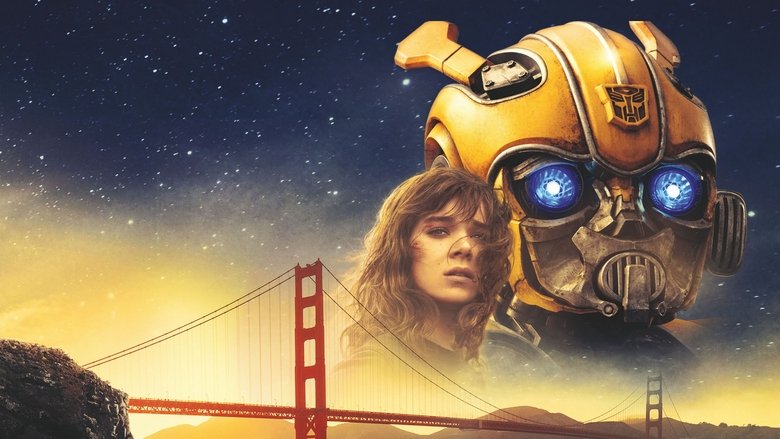 Bumblebee
Bumblebee
On the run in the year 1987, Bumblebee finds refuge in a junkyard in a small Californian beach town. Charlie, on the cusp of turning 18 and trying to find her place in the world, discovers Bumblebee, battle-scarred and broken. When Charlie revives him, she quickly learns this is no ordinary yellow VW bug.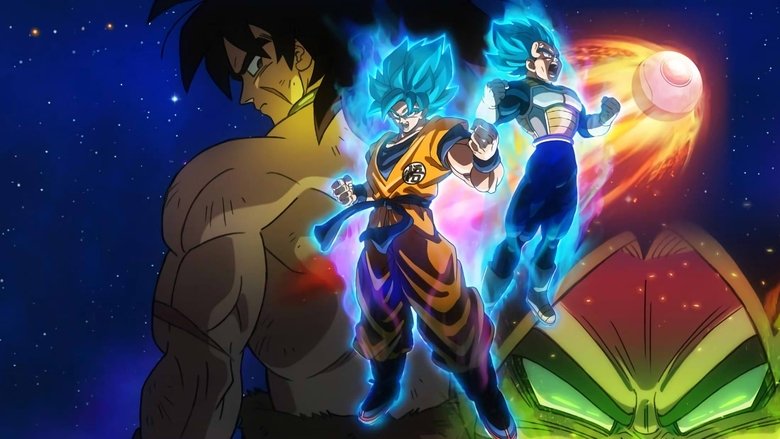 Dragon Ball Super: Broly
Dragon Ball Super: Broly
Earth is peaceful following the Tournament of Power. Realizing that the universes still hold many more strong people yet to see, Goku spends all his days training to reach even greater heights. Then one day, Goku and Vegeta are faced by a Saiyan called 'Broly' who they've never seen before. The Saiyans were supposed to have been almost completely wiped out in the destruction of Planet Vegeta, so what's this one doing on Earth? This encounter between the three Saiyans who have followed completely different destinies turns into a stupendous battle, with even Frieza (back from Hell) getting caught up in the mix.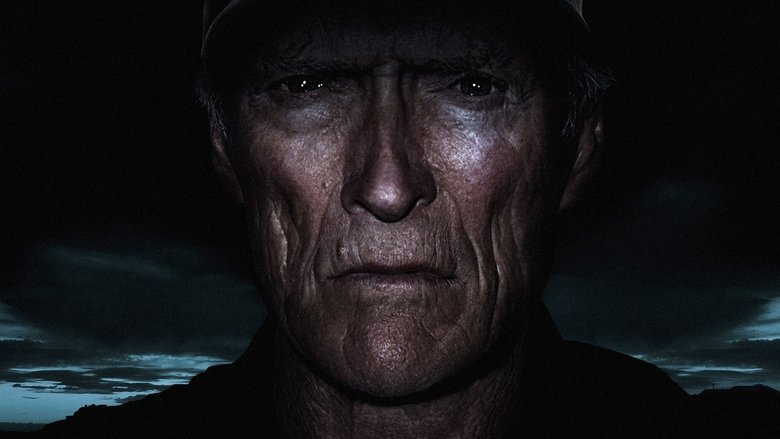 The Mule
The Mule
A 90-year-old horticulturalist and Korean War veteran is caught transporting $3 million worth of cocaine through Illinois for a Mexican drug cartel.
Once Upon a Deadpool
Once Upon a Deadpool
A kidnapped Fred Savage is forced to endure Deadpool's PG-13 rendition of Deadpool 2 as a Princess Bride-esque story that's full of magic, wonder & zero F's.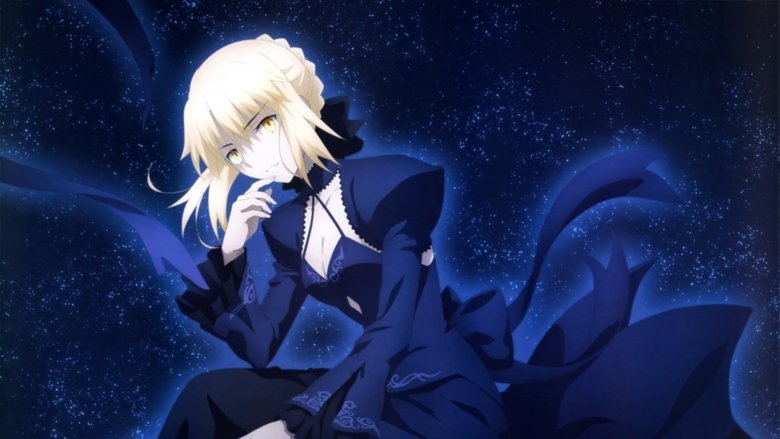 Fate/stay night: Heaven's Feel II. lost butterfly
Fate/stay night: Heaven's Feel II. lost butterfly
Theatrical-release adaptation of the visual novel "Fate/stay night", following the third and final route. (Part 2 of a trilogy.)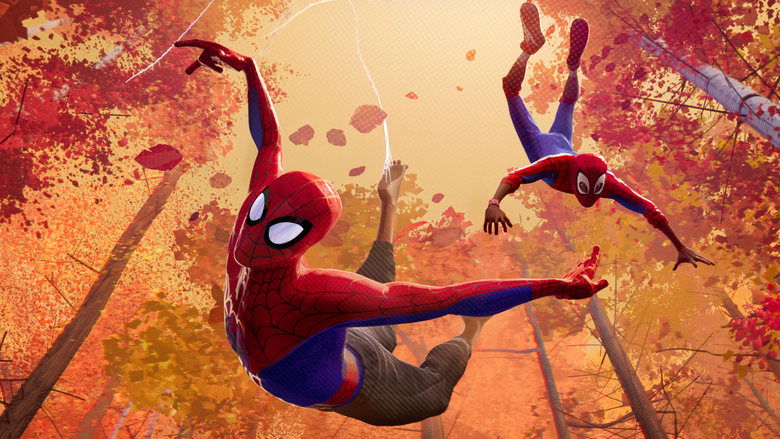 Spider-Man: Into the Spider-Verse
Spider-Man: Into the Spider-Verse
Miles Morales is juggling his life between being a high school student and being Spider-Man. However, when Wilson "Kingpin" Fisk uses a super collider, another Spider-Man from another dimension, Peter Parker, accidentally winds up in Miles' dimension, joining others from across the "Spider-Verse".
Creed II
Creed II
Follows Adonis Creed's life inside and outside of the ring as he deals with new found fame, issues with his family, and his continuing quest to become a champion.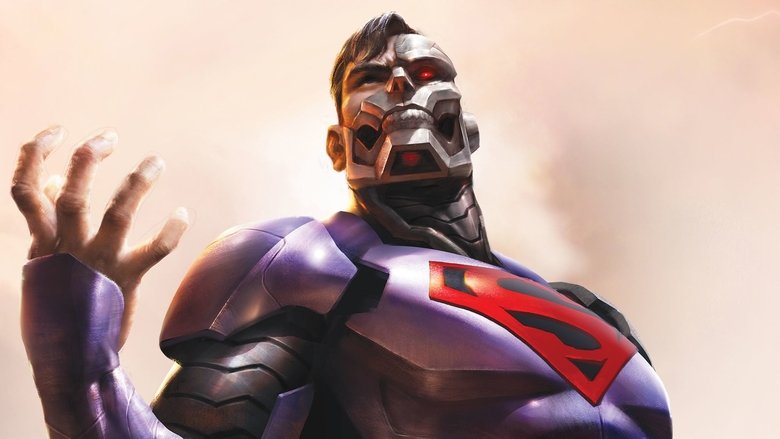 Reign of the Supermen
Reign of the Supermen
In the wake of The Death of Superman, the world is still mourning the loss of the Man of Steel following his fatal battle with the monster Doomsday. However, no sooner as his body been laid to rest than do four new bearers of the Superman shield come forward to take on the mantle. The Last Son of Krypton, Superboy, Steel, and the Cyborg Superman all attempt to fill the vacuum left by the world's greatest champion. Meanwhile, Superman's death has also signaled to the universe that Earth is vulnerable. Can these new Supermen and the rest of the heroes prove them wrong?
Mary Poppins Returns
Mary Poppins Returns
In Depression-era London, a now-grown Jane and Michael Banks, along with Michael's three children, are visited by the enigmatic Mary Poppins following a personal loss. Through her unique magical skills, and with the aid of her friend Jack, she helps the family rediscover the joy and wonder missing in their lives.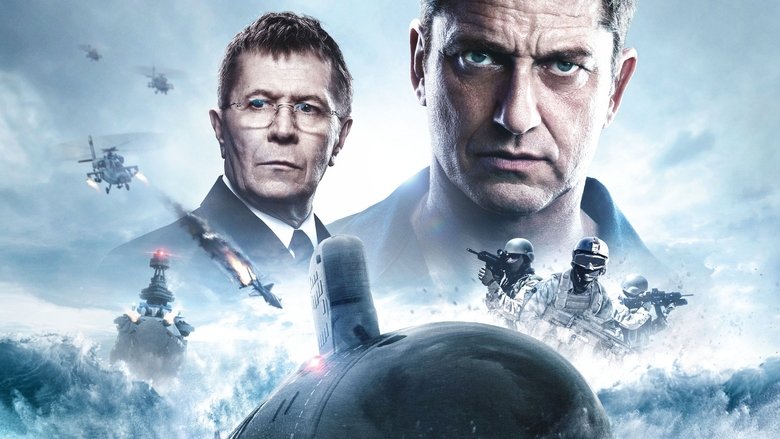 Hunter Killer
Hunter Killer
An untested American submarine captain teams with U.S. Navy SEALs to rescue the Russian president, who has been kidnapped by a rogue general.
Holmes & Watson
Holmes & Watson
Detective Sherlock Holmes and Dr. John Watson join forces to investigate a murder at Buckingham Palace. They soon learn that they have only four days to solve the case, or the queen will become the next victim.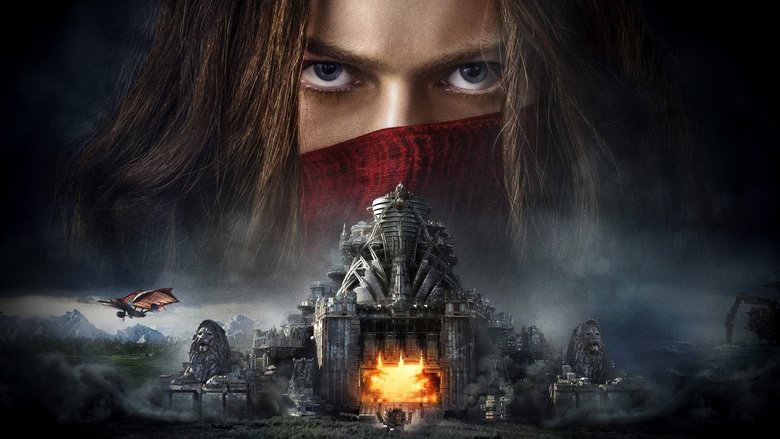 Mortal Engines
Mortal Engines
Set in a world many thousands of years in the future. Earth's cities now roam the globe on huge wheels, devouring each other in a struggle for ever diminishing resources. On one of these massive Traction Cities, Tom Natsworthy has an unexpected encounter with a mysterious young woman from the Outlands who will change the course of his life forever.
A Star Is Born
A Star Is Born
Seasoned musician Jackson Maine discovers—and falls in love with—struggling artist Ally. She has just about given up on her dream to make it big as a singer—until Jack coaxes her into the spotlight. But even as Ally's career takes off, the personal side of their relationship is breaking down, as Jack fights an ongoing battle with his own internal demons.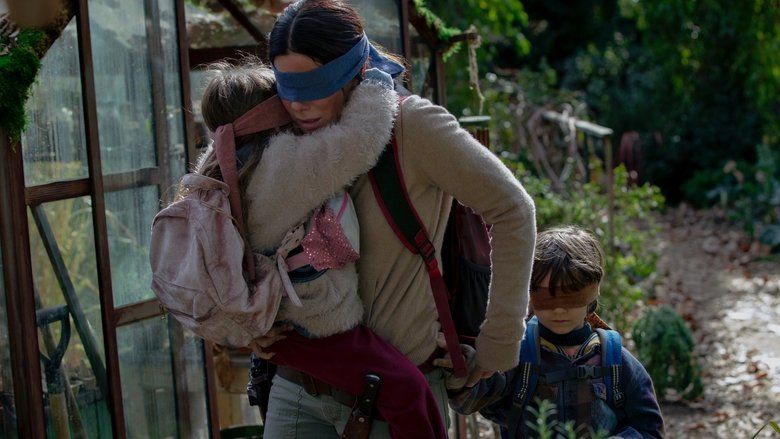 Bird Box
Bird Box
When a mysterious force decimates the world's population, only one thing is certain: if you see it, you take your life. Facing the unknown, Malorie finds love, hope and a new beginning only for it to unravel. Now she must flee with her two children down a treacherous river to the one place left that may offer sanctuary. But to survive, they'll have to undertake the perilous two-day journey blindfolded.
Popular TV Shows
Vikings
Vikings
Vikings follows the adventures of Ragnar Lothbrok, the greatest hero of his age. The series tells the sagas of Ragnar's band of Viking brothers and his family, as he rises to become King of the Viking tribes. As well as being a fearless warrior, Ragnar embodies the Norse traditions of devotion to the gods. Legend has it that he was a direct descendant of Odin, the god of war and warriors.
The Flash
The Flash
After a particle accelerator causes a freak storm, CSI Investigator Barry Allen is struck by lightning and falls into a coma. Months later he awakens with the power of super speed, granting him the ability to move through Central City like an unseen guardian angel. Though initially excited by his newfound powers, Barry is shocked to discover he is not the only "meta-human" who was created in the wake of the accelerator explosion -- and not everyone is using their new powers for good. Barry partners with S.T.A.R. Labs and dedicates his life to protect the innocent. For now, only a few close friends and associates know that Barry is literally the fastest man alive, but it won't be long before the world learns what Barry Allen has become...The Flash.
Arrow
Arrow
Spoiled billionaire playboy Oliver Queen is missing and presumed dead when his yacht is lost at sea. He returns five years later a changed man, determined to clean up the city as a hooded vigilante armed with a bow.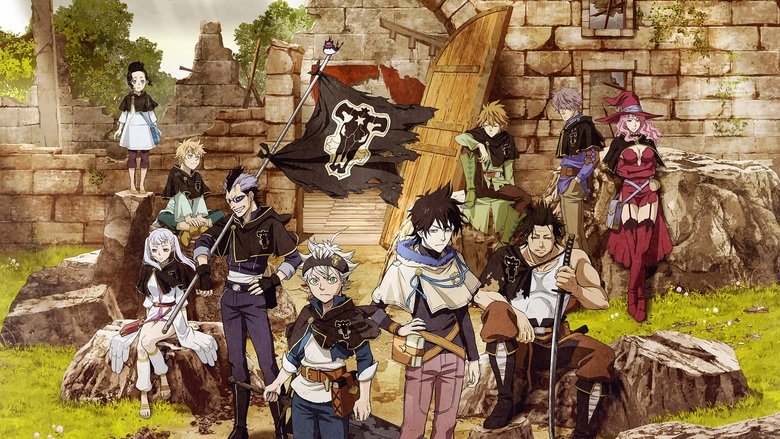 Black Clover
Black Clover
Asta and Yuno were abandoned together at the same church, and have been inseparable since. As children, they promised that they would compete against each other to see who would become the next Emperor Magus. However, as they grew up, some differences between them became plain. Yuno was a genius with magic, with amazing power and control, while Asta could not use magic at all, and tried to make up for his lack by training physically. When they received their Grimoires at age 15, Yuno got a spectacular book with a four-leaf clover (most people receive a three-leaf-clover), while Asta received nothing at all. However, when Yuno was threatened, the truth about Asta's power was revealed, he received a five-leaf clover Grimoire, a "black clover"! Now the two friends are heading out in the world, both seeking the same goal!
Dragon Ball
Dragon Ball
Long ago in the mountains, a fighting master known as Gohan discovered a strange boy whom he named Goku. Gohan raised him and trained Goku in martial arts until he died. The young and very strong boy was on his own, but easily managed. Then one day, Goku met a teenage girl named Bulma, whose search for the dragon balls brought her to Goku's home. Together, they set off to find all seven dragon balls in an adventure that would change Goku's life forever. See how Goku met his life long friends Bulma, Yamcha, Krillin, Master Roshi and more. And see his adventures as a boy, all leading up to Dragonball Z and later Dragonball GT.
Naruto Shippūden
Naruto Shippūden
Naruto Shippuuden is the continuation of the original animated TV series Naruto.The story revolves around an older and slightly more matured Uzumaki Naruto and his quest to save his friend Uchiha Sasuke from the grips of the snake-like Shinobi, Orochimaru. After 2 and a half years Naruto finally returns to his village of Konoha, and sets about putting his ambitions to work, though it will not be easy, as He has amassed a few (more dangerous) enemies, in the likes of the shinobi organization; Akatsuki.
Game of Thrones
Game of Thrones
Seven noble families fight for control of the mythical land of Westeros. Friction between the houses leads to full-scale war. All while a very ancient evil awakens in the farthest north. Amidst the war, a neglected military order of misfits, the Night's Watch, is all that stands between the realms of men and icy horrors beyond.
Future Man
Future Man
Josh Futturman, a janitor by day/world-ranked gamer by night, is tasked with preventing the extinction of humanity after mysterious visitors from the future proclaim him the key to defeating the imminent super-race invasion.
Fairy Tail
Fairy Tail
Lucy is a 17-year-old girl, who wants to be a full-fledged mage. One day when visiting Harujion Town, she meets Natsu, a young man who gets sick easily by any type of transportation. But Natsu isn't just any ordinary kid, he's a member of one of the world's most infamous mage guilds: Fairy Tail.
Riverdale
Riverdale
Set in the present, the series offers a bold, subversive take on Archie, Betty, Veronica and their friends, exploring the surreality of small-town life, the darkness and weirdness bubbling beneath Riverdale's wholesome facade.
Gotham
Gotham
Before there was Batman, there was GOTHAM. Everyone knows the name Commissioner Gordon. He is one of the crime world's greatest foes, a man whose reputation is synonymous with law and order. But what is known of Gordon's story and his rise from rookie detective to Police Commissioner? What did it take to navigate the multiple layers of corruption that secretly ruled Gotham City, the spawning ground of the world's most iconic villains? And what circumstances created them – the larger-than-life personas who would become Catwoman, The Penguin, The Riddler, Two-Face and The Joker?
Family Guy
Family Guy
Sick, twisted, politically incorrect and Freakin' Sweet animated series featuring the adventures of the dysfunctional Griffin family. Bumbling Peter and long-suffering Lois have three kids. Stewie (a brilliant but sadistic baby bent on killing his mother and taking over the world), Meg (the oldest, and is the most unpopular girl in town) and Chris (the middle kid, he's not very bright but has a passion for movies). The final member of the family is Brian - a talking dog and much more than a pet, he keeps Stewie in check whilst sipping Martinis and sorting through his own life issues.
Supernatural
Supernatural
When they were boys, Sam and Dean Winchester lost their mother to a mysterious and demonic supernatural force. Subsequently, their father raised them to be soldiers. He taught them about the paranormal evil that lives in the dark corners and on the back roads of America ... and he taught them how to kill it. Now, the Winchester brothers crisscross the country in their '67 Chevy Impala, battling every kind of supernatural threat they encounter along the way.
The Big Bang Theory
The Big Bang Theory
The Big Bang Theory is centered on five characters living in Pasadena, California: roommates Leonard Hofstadter and Sheldon Cooper; Penny, a waitress and aspiring actress who lives across the hall; and Leonard and Sheldon's equally geeky and socially awkward friends and co-workers, mechanical engineer Howard Wolowitz and astrophysicist Raj Koothrappali. The geekiness and intellect of the four guys is contrasted for comic effect with Penny's social skills and common sense.